Award-winning
Chiropractic care in Helsinki
Located in the heart of Helsinki I provide solutions and relief for common ailments ranging from neck- and lower back pain to sciatica, headaches and migraine.
Explanation and diagnosis for the causes of your complaints
We will also discuss associated symptoms you might experience, such as upper- or lower limb numbness, weakness, dizziness or vertigo to name a few.
During the initial consultation we'll map out the factors influencing your current complaint from relevant past medical history through a thorough orthopaedic- and neurological examination. We will give you an explanation to your complaint as well as diagnose the tissue in lesion. If no further investigations are needed (such as X-ray- or MRI-imaging) we will start the treatment during the first visit as well as discuss tailored rehabilitation strategies to prevent the risk of recurrence of the problem in the long run.
With a speciality training in the field of functional neurology we will use various approaches to influence your brain's way of perceiving your body -including pain- and it's surroundings. All our treatment modalities are non-invasive and safe.
At Kampin Kiropraktiikka we believe your care should:
Work quickly and be cost-effective
Follow treatment guidelines and latest research
Include self-help strategies to decrease the risk of re-occurrence
Include clear communication with your health care providers
Call, text, send an e-mail or book a time online today!
Contact address:
Juho Hynninen
Kampin kiropraktiikka
Urho Kekkosen katu 8 C, 5th floor.
00100 Helsinki
Bookings & Queries:
Juho Hynninen, BChirSc, MChiro, DACNB
Doctor of Chiropractic
Mobile: (+358) 400 29 29 08
E-mail: juho[at]kampinkiropraktiikka.fi
NB! Choose "Ensimmäinen konsultaatio" (=initial consultation) when you're visiting us for the first time!
Prices:
Initial Consultation.: 95e
Follow-up Visits: 70e
Sensorimotor Examination: 120e
Physiotherapy:
Physiotherapy 45 min.: 60e
Physiotherapy 60 min.: 80e
Physiotherapy 90 min.: 90e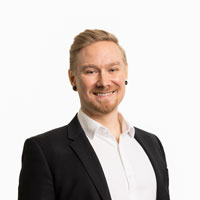 Juho Hynninen
Kiropraktikko, Doctor of Chiropractic, BChirSc, MChiro, DACNB
Neurologisen, sensomotorisen & vestibulaarisen kuntoutuksen asiantuntija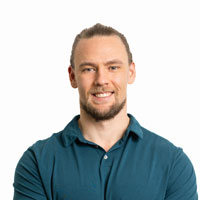 Oskar Gruner
Fysioterapeutti, PT

Chiropractic care in Helsinki
Come and tell us about your musculoskeletal problems and we will solve them together!
Online booking